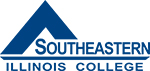 Student Technical Support Request
Complete the online support request below for the easiest way to request or schedule IT assistance. We do our best to respond within one business day during normal operating hours. If you provide an email address, this will be our preferred method of contact. Please monitor your email for a response. If your request is in regards to college provided email, please provide a personal outside email contact.
Help Desk Hours: Fall/Spring: Monday - Friday 8:00a.m. - 4:30p.m. Summer: Monday - Thursday 8:00a.m - 4:30p.m.
---